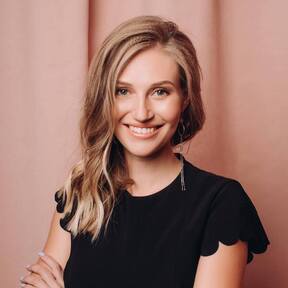 Head of Product Marketing at Railsware
About me
I have been a marketer for over 14 years and possess solid expertise in online and offline marketing channels with B2B and B2C segments.
For the last 6 years, I have worked with B2B SaaS products and helped increase revenue and streamline operations with effective marketing, customer experience and sales strategies.
I currently manage my content mark, eating, and SEO agency, Upleadium (upleadium.com).
I am a go-to person if you are looking for a marketing consultation for startup and middle-sized businesses.
Main Expertise
building and implementing marketing, sales, and customer experience strategies from scratch,
developing product positioning, pricing, and messaging,
conversion funnels development and business metrics tracking,
recruiting & onboarding new employees,
customer journey facilitation,
rebranding and website redesign,
business processes development and optimization
Experience
Coupler.io
Head of Marketing
September 2022 - Present
Railsware
Head of Product Marketing
September 2022 - Present
Upleadium
Founder
December 2021 - Present
Upleadium - is a team of inbound marketing evangelists who create
meaningful content and equip tech companies with SEO strategies that
magnetize organic leads to their websites.
Smarter Contact
Fractional CMO | Marketing Advisor
October 2021 - June 2022
United States
iGMS
Chief Executive Officer
January 2022 - May 2022
Chief Marketing Officer
March 2017 - December 2021
Creatio
Product Marketing Manager
October 2016 - March 2017
Nissan Motor Ukraine
Head of Advertising, Advertising Coordinator
February 2012 - October 2016
LG Electronics
Media and Creative Specialist
June 2008 - November 2011
Education
European University
Master's degree, Management of Foreign Economic Activity · (2010 - 2011)
International Christian University
Bachelor of Business Administration (B.B.A.), Business Administration and
Management, General · (2007)
Нинішня посада:
Head of Product Marketing
Немає людей, за якими ви стежите