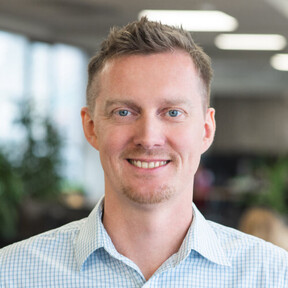 Founder & Chief Growth Officer у YouScan
ПРО МЕНТОРА
Досвідчений ІТ-підприємець, експерт з розвитку стартапів та SaaS бізнесу. У 2022 році був номінований як один з 50 найкращих світових експертів та інноваторів у сфері Social Media Intelligence, "2022 Social Intelligence Lab Insider 50".
З 1995 року працюю у сфері технологій. Починав кар'єру я технічний спеціаліст із супутникового зв'язку та ISP, пізніше обіймав менеджерські посади у представництвах міжнародних компанії — виробників телекомунікаційного обладнання.
У 2010 році заснував компанію YouScan, лідера ринку аналітики соціальних мереж, клієнтами якої є всесвітньо відомі бренди та агенції, зокрема PepsiCo, L'Oreal, Samsung, Unilver та інші.
Також є співзасновником компанії Contactis, одного з перших аутсорсингових контакт-центрів в Україні.
На моєму рахунку є також зафейлені проєкти, тому я з власного досвіду знаю, що "startups are hard". Я люблю ділитися своїм досвідом і допомагати іншим фаундерам та підприємцям будувати успішні бізнеси.
Я маю досвід як залучення інвестицій у власні проєкти, та і досвід інвестора. Я виступав інвестором-янголом, зокрема в такі проєкти, як Let's Enhance, OutLoud.ai та Var.Energy.
З 2019 року виступаю експертом та учасником відбіркової комісії Українського Фонду Стартапів (USF), де допомагаю обирати найкращі українські стартапи для фінансування фондом.
ЕКСПЕРТИЗА
• стартапи
• залучення інвестицій
• побудова процесів та культури компанії, масштабування бізнесу
• залучення та утримання клієнтів
• SaaS-бізнес модель
• розвиток продуктів.
ДОСВІД РОБОТИ
YouScan
Founder
October 2009 — Present (12 years 10 months)
Kyiv, New York, Mexico City, Warsaw, and Limassol
YouScan is an AI-powered social media listening platform with industry-leading image recognition capabilities.
We serve 500+ customers worldwide, including well-known consumer brands and agencies, such as Nestle, L'Oreal, Chanel, PepsiCo, Google, CocaCola, Michelin, Samsung, McDonald's, Mediacom, Kantar TNS, Ipsos, among others.
Industry experts recognize YouScan as a leading player in the social media intelligence space: Gartner named YouScan a "Cool AI Vendor for Marketing" and MarkTech Breakthrough Awards recognized us as "Best Social Media Monitoring Software" in 2020 and 2021. We also lead the G2 Social Media Analytics Software category.
outloud.ai
Angel Investor
April 2021 — Present (1 year 4 months)
VAR.energy
Angel Investor
October 2020 — Present (1 year 10 months)
Dubbed "AirBnB for electrical grid", VAR.energy builds technology and a market platform for the procurement of real-time reactive power services.
Let's Enhance
Angel Investor
January 2020 — Present (2 years 7 months)
SaaSDojo
Author
October 2012 — Present (9 years 10 months)
SaaSDojo.com is a blog on everything about SaaS: business models, pricing, metrics, marketing, etc. I share my experience of building a successful SaaS business to help others succeed too.
CONTACTIS
Co-founder and Partner
October 2003 — Present (18 years 10 months)
CONTACTIS is a successful outsourcing contact center & BPO provider. It started with my idea back in 2003 and became one of the first outsourcing contact centers in Ukraine. I was actively involved in the start-up of the business in the early years after its launch.
LeadScanr
CEO
September 2013 — September 2018 (5 years 1 month)
LeadScanr was a lead generation tool which helped SMBs and freelancers find prospecting clients in social media and boost sales.
LeadScanr was built using powerful Intent Intelligence Technology (IIT), which is based on an advanced NLP (Natural Language Processing) stack with an added layer of artificial intelligence utilizing ML (Machine Learning). As a result, the product was incredibly powerful and very simple to use, providing users with real-time leads from Twitter without the need to set up complex search queries or manually filter the noise on the network. We developed it in YouScan, with our vast extensive experience in social media data analysis. Read more about LeadScanr technology and its
applications here: https://leadscanr.com/technology
Update: LeadScanr was shut down in September 2018 as we couldn't find a
product/market fit. Startups fail sometimes, and this is a part of a process!
Yandex
Business Development Director, Yandex.Ukraine
July 2008 — November 2009 (1 year 5 months)
Yandex was the biggest consumer internet company and a popular search engine in EE when I worked there. As a Yandex Business Development team member, I was driving strategic partnerships for the company (both in Ukraine and internationally), helped to bring onboard new content suppliers for various Yandex services, and worked with traffic acquisition partners.
Alcatel-Lucent
Enterprise Channel Sales Leader
May 2006 — July 2008 (2 years 3 months)
In this role, I was responsible for Alcatel-Lucent Enterprise Business Group (later acquired by Nokia) go-to-market efforts in Ukraine. My job functions included sales channels management, distribution network development, and coordination of a small local team for this business unit. I've built partnerships with leading Ukrainian and Georgian system integrators, supported our
marketing team by presenting at the conferences and customer events, and
created new sales opportunities within key customer accounts.
Nortel
Pre-sales engineer, consultant
September 2000 — May 2006 (5 years 9 months)
Worked at Ukrainian office of Nortel as a pre-sale engineer / consultant for Nortel enterprise solutions, including data, voice and contact center products, supported Nortel channel partners in Ukraine and designed network solutions for key customers.
Ukrainian Satellite Systems (UkrSat)
Head of Internet Services Department, Network Engineer
September 1995 — September 2000 (5 years 1 month)
I've started out as network engineer and later managed Internet Services Department of UkrSat, one of the leading service providers in Ukraine at that moment. Designed, implemented and supported a wide variety of advanced telecommunication solutions, including a VSAT hub, mission critical enterprise networks for UkrSat's clients, UkrSat Network Operations Center (NOC), and UkrSat ISP services including RIPE interaction, inter-provider peering and advanced BGP routing engineering. I performed the initial technical set-up of the Ukrainian Internet Exchange Point (UA-IX) in 2000.
ОСВІТА
Києво-Могилянська Бізнес-Школа (MBA)
(2007–2008)
Факультет кібернетики КНУ ім. Т. Г. Шевченка
(1993–1998)
ПУБЛІКАЦІЇ
З 2012 року веду блог, на якому опублікував багато корисних матеріалів про SaaS та продуктовий бізнес, метрики, підходи до залучення та утримання клієнтів, побудову процесів та культуру компанії.
Також інколи пишу для порталу DOU, моя колонка
Нинішня посада:
Founder & Chief Growth Officer
Немає людей, за якими ви стежите