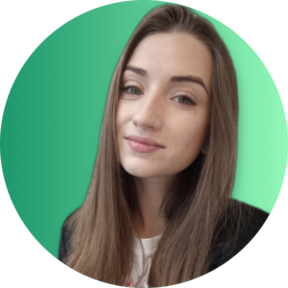 Former HRBP at Allset
About me
I'm a Senior HR Professional with 7+ years of experience in tech
companies, including working with multinational and fully remote
teams. Digital nomad since 2020.
Main Expertise
building HR processes,
employee engagement,
employee experience design,
performance review implementation,
HRIS implementation (BambooHR, Leapsome, 15five),
Notion for HR;
HR metrics & Analytics,
advising People Managers and HR Managers.
Experience
Freelance
Human Resources Consultant
September 2022 - Present (7 months)
Allset
HR Business Partner
May 2021 - Present (1 year 11 months)
Consulted team leads and executives on people management subjects;
A coordinated complete cycle of internal HR services;
Monitored and analyzed organizational trends, created reports and HR metrics dashboard;
Developed HR policies according to the business strategy needs;
Resolved ER issues;
Implemented HRIS.
Crisis management during the war in Ukraine:
-Led an Emergency Response Team and coordinated the evacuation
process.
-Re-organized HR in critical areas of emergency activities: relocation
coordination, communication, hr budget & benefits restructure, mental health
support, etc.
Layoff coordination due to economic recession in the US:
- Contributed to communication strategy development;
- Developed and administered severance package;
- Provided HR support for those who needed it.
AgileEngine
Senior People Partner
August 2018 - March 2021 (2 years eight months)
Full cycle of HR services (onboarding, performance evaluations, retention, salary reviews plan, one-to-ones, retention, career advising, offboarding) -Consulting C-level & TLs on HR topics
HR policies and scripts development and implementation
HR Analytics & HR Reports
Recruiting
Preply
Employer Branding Specialist
May 2018 - August 2018 (4 months)
Company Mission and Value broadcast
Newcomers onboarding&adaptation
Employee engagement management
Tech Talks and Workshops organization
Cooperation with PR agencies, DOU, and other external informational resources
Employee Persona developing
CEO Club Ukraine
HR Client Manager
January 2018 - May 2018 (5 months)
Daxx
HR & Client Manager
June 2015 - October 2017 (2 years five months)
Employee Retention
Developing internal HR strategy
Performance review & appraisals process handling
HR budgeting (yearly, quarterly, monthly)
Communication with clients
Newcomers onboarding & adaptation
Managing L&D activities for employees
Building reports based on HR metrics
Events and Outs ( parties, conferences, team-buildings) organization
Office Administrator/HR Assistant
November 2013 - June 2015 (1 year eight months)
Education
Dnipropetrovs'kij Nacional'nij Universitet
Магістр (2010 - 2016)
Нинішня посада:
Former HRBP
Немає людей, за якими ви стежите