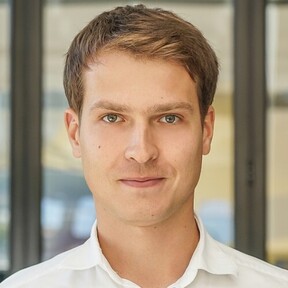 Co-founder & CEO at AXDRAFT
About me
With an extensive corporate law background, I launched AXDRAFT in 2017, which raised $1.4 mln in investments from Y Combinator and top Silicon Valley and European VCs.
This helped me to scale the startup in ARR and customer base. We got over 50 world-known enterprises as customers (including Walmart, Nestle, Slack, Vimeo, Louis Dreyfus Company, Sandoz, and Glovo).
Three years later, I successfully sold AXDRAFT to Onit Inc for ...
All this time, I've worked closely with various C-level executives for over ten years now and understand how to build relationships and manage multiple stakeholders without slowing down the pace of execution.
Main Expertise
Pitching investors, startup launch, exits
Investor relations and communication
Business Development / Partnership (B2B Enterprise)
Product growth
People management
Employer brand
Crisis Management
Corporate Law
Publications
What are the Five Metrics Every Legal Department Should be Measuring? - Dec 28, 2019
Top 5 Ways to Bring Work/Life Balance to Your Legal Department - Dec 12, 2019
How to Go Through the Adoption of Legal Technology and Succeed - Nov 26, 2019
The Hidden Cost of Ignoring Innovation - Nov 11, 2019
3 Steps to a Quick Win for the Newly Appointed General Counsel - Oct 30, 2019
The law firm disrupted- Jan 18, 2018
Awards
Featured on the cover of Forbes
top-7 entrepreneurs that beat the odds and excelled during COVID
June 2021
Ukrainian startup awards 2020
Giving back powerhouse
April 2021
Award winner at HiiL Justice Innovation Challenge
2017
Hague, Netherlands
Finalist at Falling Walls Lab
2017
Berlin, Germany
Ranked by Chambers Europe
Employment Law
2017
Ranked by Chambers Europe
Employment Law
2016
Recognised by Legal 500
Commercial, corporate, and M&A
2016
Experience
AXDRAFT (an Onit company)
Managing Director
December 2020 - Present (2 years 1 month)
Co-Founder & CEO (EXIT)
October 2017 - December 2020 (3 years 3 months)
Avellum
Of Counsel
March 2012 - October 2017 (5 years 8 months)
Education
Y Combinator
Alumni, Startup Growth · (2019 - 2019)
I. Franko Lviv National University
Faculty of Law, Master of Laws 2011-2012
Faculty of Law, Bachelor of Laws 2007-2011
Current Role:
Co-founder & CEO
No followed people