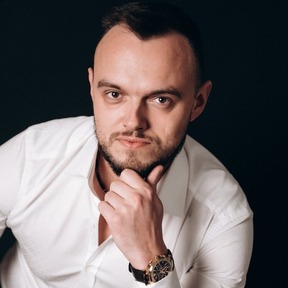 co-founder / CEO at Revisior
About me
Я засновник та CEO провідного стартапу "Revisior" в Україні з комплексного вимірювання та підвищення якості сервісу. У 2018 році спільно з партнером заснували компанію, що почала свій шлях у місті Житомир. Наразі ми маємо представницто в Польщі та вже залучили близько $200,000 equity free грантів. Revisior потравив у першу 20 серед стартапів світу та пройшов акселерацію у UC Berkeley's SkyDeck Program.
Я спікер спеціалізованих конференцій по сервісу. Нині допомагаємо покращувати свій сервіс таким клієнтам як «British American Tabacco», «Burger King», «New Balance», «Pandora», «Epicenter», «Intertop», «Global Spirits», «Luxoptika», «Watsons», «Ukrpost», «Puzata Khata», «La Famiglia group» та інші.
Main Expertise
Start-ups
B2B, SaaS, Enterprise, eCommerce, Marketing, Retail and HoReCa
Investments
Pitching
Cooperation with investors.
Experience
Revisior
CEO, founder
Sep 2017 - Present
Revisior is the best CFM (Customer Feedback Management) system for
working with feedback and NPS, building a complete business process for
customer retention and return.
Artmir
Art Director, CEO
June 2008 - Jan 2019
Astratex s.r.o.
Representative of the company "Astratex" s.r.o. in Ukraine
Jan 2011 - Aug 2017
Education
Berkeley SkyDeck Europe
Batch 14, Acceleration ·
ISE Accelerator
Accelerator NEEST Bootcamp
Державний університет «Житомирська політехніка»
Current Role:
co-founder / CEO
No followed people