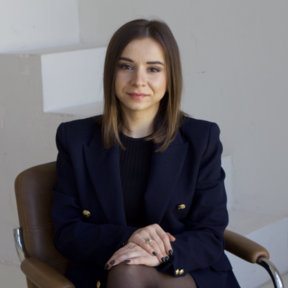 Affiliate Marketing Manager at MacPaw
About me
Hello, my name is Natalia. I have been engaged in affiliate marketing for more than five years.
I'm familiar with the content and influence marketing approach as well as collaboration with media buyers.
I specialize in the markets of the USA and Western Europe.
Main Expertise
Affiliate marketing
Content marketing
Influence marketing
Experience
MacPaw Inc.
Senior Marketing Affiliate Specialist
Aug 2021 - Present
Recruiting and onboarding new partners: CPA networks, influencers, and content websites
MacPaw affiliate program promotion.
SocialTech
Affiliate Team Lead
Jan 2021 - Aug 2021
- Team management and process optimization;
- Setting the OKRs for the team and ensuring its fulfillment;
- Attending main industry events and representing the business.
Business Development Manager
March 2018 - Dec 2020
- Recruiting and onboarding new partners;
- Leading business negotiation process;
- Setting up technical integrations;
- Attending major events in affiliate marketing
METRO/MAKRO Cash and Carry
Buyer
Jan 2017 - Dec 2017
Product Category Management
Sales and Profit Management
Negotiation
Eльдорадо
Category Product Manager
June 2016 - Jan 2017
Product Category Management
Sales and Profit Management
Negotiation
Purchase Manager
Apr 2015 - June 2016
Education
Harvard Business School Online
MANAGEMENT ESSENTIALS ·
Taras Shevchenko National University of Kyiv
Master's degree, International Business · (2014 - 2016)
Kyiv National Taras Shevchenko University
Bachelor's degree, International Business · (2010 - 2014)
Current Role:
Affiliate Marketing Manager
No followed people