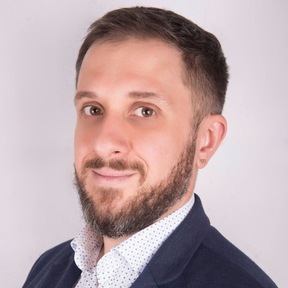 Vice President of Revenue Operations at iDeals
About me
15+ years in Sales and Business Development, 5+ years in SaasS/IT. Currently, work as VP of Revenue OPs at iDeals. I have built inbound sales that generate 50% of revenue with a 30-40% Y-o-Y growth.
Main Expertise
Inbound Sales,
Data-driven sales growth,
Analytics, Reporting, Automation,
KPIs for the sales team (up to 30 people)
Publications
Бажаєте продавати продукт в інших країнах? Не повторюйте наших помилок. Ось що заощадить вам гроші та час
130 стран, 10 часовых поясов: как построить глобальную команду продаж — кейс iDeals Solutions
Кто такие Sales QA и почему компании нужны такие специалисты?
Experience
iDeals
Vice President of Revenue Operations
February 2022 - Present (11 months)
Vice President of Sales Operations
December 2018 - Present (4 years 1 month)
Procter & Gamble
Corporate Market Strategy & Planning Groups Leader EECAR
September 2017 - October 2018
Feminine Care Category Market Strategy & Planning Manager Eastern
Europe
September 2016 - August 2017 (1 year)
Customer Business Development Unit Manager
February 2015 - August 2016 (1 year 7 months)
Corporate Market Strategy & Planning Manager
October 2012 - February 2015 (2 years 5 months)
Account Executive
August 2010 - October 2012 (2 years 3 months)
Account Manager
February 2008 - August 2010 (2 years 7 months)
Emerging Channels Development Intern
August 2007 - October 2007 (3 months)
nezabarom.ua
Project Manager
September 2006 - August 2007 (1 year)
Project Manager
January 2006 - April 2006 (4 months)
Education
Kharkiv University of Humanities "People's Ukrainian Academy"
Master's degree, Economics and Law · (2003 - 2008)
Advanced Studies at Villa Decius
Students selfadministration, people management · (2006 - 2006)
Study visits
Students selfadministration, people management · (2006 - 2006)
Visegrad summer school V edition
Students selfadministration, economics, polytics · (2006 - 2006)
Study tours to Poland
NGO management · (2005 - 2005)
Current Role:
Vice President of Revenue Operations
No followed people