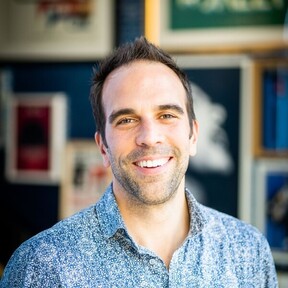 Former Growth & Strategic Partnerships at Twitter
About me
I am a Sales, Partnerships, and Business Development leader with 20+ years of experience in B2B technology and SaaS.
I've always enjoyed taking the road less traveled and the challenge of building something from scratch, whether a start-up within a mature business or in an entirely new market.
Main Expertise
Go-to-market strategy creation. Aligning marketing, sales, services, and support into a unified effort
Partnerships. Developing mutually beneficial technology alliances and channel programs to grow revenue
International expansion. Entering and operating in diverse markets, particularly in EMEA countries
Thought leadership. Educating people on current trends and best practices in a simple, fun way
Data-driven analysis. Helping teams improve their data literacy and make better decisions
Empowering people. Creating a sense of purpose and leveraging people's strengths via coaching/mentoring
Publications
Experience
Twitter
Head of Growth & New Partnerships, Twitter Developer Platform
January 2021 - November 2022 (1 year 11 months)
Identifying emerging use cases and associated strategic partnerships to drive
long-term growth for Twitter's $400 million data licensing (SaaS) business.
Head of Brand Solutions Consulting, Data & Enterprise Solutions
January 2019 - December 2020 (2 years)
Creating thought leadership and evangelising the value of Twitter data to help
brands leverage social insights across their business. https://blog.twitter.com/
en_us/authors.josephlrice
Head of Global Partner Sales Enablement, Data & Enterprise Solutions
January 2017 - December 2018 (2 years)
Supporting our Official Partners to grow their sales and expand into new use
cases and markets.
Head of Data Licensing Sales, EMEA
September 2015 - December 2016 (1 year 4 months)
Responsible for growing revenue and developing and executing a go-to-market strategy for new business and customer success across the EMEA region. Customers were mainly developers (SaaS companies) but also included brands and agencies.
Conversocial
Director of Channel & Business Development
August 2013 - September 2015 (2 years 2 months)
Responsible for building a partner ecosystem from scratch with technology
vendors and channel resellers to grow revenue and increase Conversocial's
relevance in the customer care market.
dwinQ
Director of Sales & Business Development, EMEA
October 2012 - August 2013 (11 months)
Opened the EMEA office of this Boston-based seed stage social media
marketing SaaS start-up. Responsible for top-line revenue growth and building
a talented team of sales and marketing professionals.
Cisco Systems
Strategic Account Director, UK Public Sector
November 2011 - October 2012 (1 year)
Driving growth across the England & Wales Police Forces.
Business Development Manager, Large & Complex Deals Team, Middle
East & Africa
February 2010 - November 2011 (1 year 10 months)
Nairobi
Responsible for identifying, qualifying, and scoping complex, multi-year sales
opportunities with governments and service providers across the Middle East
& Africa region.
Strategy & Planning Manager, Emerging Markets Group
January 2007 - February 2010 (3 years 2 months)
Led the creation of country specific go-to-market strategies in the region's top
25 markets ($3.2 billion of annual sales) bringing together market, competitor,
and customer analysis.
ING
Consultant
May 2005 - September 2005 (5 months)
Facilitated the creation of a strategic and operational plan for ING Romania's
insurance business.
United States Peace Corps
Economic Development Advisor
February 2003 - April 2005 (2 years 3 months)
Created an economic development plan and advised the Mayor and City
Council of Constanta, Romania (population 345,000) on ways to improve the
local economy, support local businesses and attract foreign direct investment.
Elan Pharmaceuticals
Program Manager
June 2001 - November 2002 (1 year 6 months)
Developed a Program Management Office (PMO) across Élan's worldwide
operational sites and managed a diverse range of programs, including new product launch, process improvement and regulatory related initiatives.
Schlumberger
Consultant
June 2000 - May 2001 (1 year)
Assisted clients in utilizing GIS (Geographic Information Systems) to improve
operational efficiencies.
Education
Indiana University Bloomington
BS, Public Affairs
University of Oxford - Said Business School
MBA 
Current Role:
Former Growth & Strategic Partnerships
No followed people