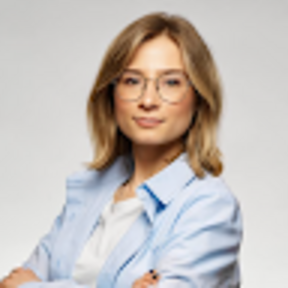 Sales Growth Lead at MacPaw (CleanMyMac/ Setapp)
About me
I'm passionate about helping businesses to embrace technology.
We have a variety of tools to enhance and digitize the workflow for you and your company. We find the best apps, invite them into Setapp, and let your team use them at a reasonable flat fee.
This way, we save your team's budget and time on surfing for the very tool-kit.
GitLab, Match, Siemens, Autodesk, Henkel, Deutschebahn, NC State University, Equity Bank, Mytheresa already use Setapp for Teams.
Main Expertise
building outbound sales process from 0
advanced lead generation
ICP development
Pipeline management
Customer journey map development
Sales flow automatization
Market research
Sales strategy development
Multichannel sales
Inbound and outbound sales strategies development
Negotiations
Experience
MacPaw Inc.
Sales Growth Lead
Dec 2019 - Present
MacPaw is a Ukrainian software company with a headquarters in Kyiv, Ukraine that develops and distributes software for macOS and iOS. Its products include CleanMyMac, Setapp, Gemini Photos and more.
CleanMyMac X
Sales Growth Lead
Apr 2021 - Present
CleanMyMac X is all-in-one package to awesomize Macs within your organization. It cleans megatons of junk and makes your computer run faster.
Setapp
Sales Growth Lead
Dec 2019 - Present
Setapp is a subscription-based service for Mac applications created by MacPaw Inc. in 2016. It provides access to a growing collection of Mac software from different developers for a fixed monthly fee. There are now 200+ apps in the Setapp subscription and more than 50,000 paid subscribers.
RubyGarage
Business Development Executive
May 2019 - Dec 2019
Business Development Manager
June 2016 - Dec 2019
Being a business development manager at RubyGarage team i strive for doing everything possible to move in the direction of the development of the businesses, the acquisition of new experiences, as well as bringing our skills in the global fund of knowledge.
111Minutes
Business Development Manager
July 2013 - June 2016
I got perfect experience while working in 111 Minutes. The main lesson I learnt
was that the major tool of good BDM person is qualitative communication.
I adore each moment of project processing as all of them are different and
require best of your skills to perform professionally and effectively. What a
significant role BDM could play in a life of a particular project and client. And
it gives you back with opportunity to take part in creation of something new, to
coordinate in all decision-making processes and together find the ideal way of
idea implementation.
Sod producer PICKSEED
Sales manager
March 2015 - Nov 2015
Perfect experience mainly of B2B warm sales. That was local oriented sales model so it was quite another experience. From the one side to understand needs of local client is easier because of absence of cultural and languagegap. But that only one point of view. From the other side sod sales has nothing in common with digital sales. Because it's not about intellectual product but
about real product that could be influenced by nature processes, could be spoiled by delivery services and so on and so forth. And all those issues have to be predict and covered by sales person. That was challenging and awesome.
Education
Harvard Business School
Business, Management, Marketing, and Related Support Services · (2022 - 2023)
Uniwersytet Ekonomiczny w Poznaniu
Bachelor's degree, Finance and management · (2015 - 2016)
Dnipropetrovs'kij Nacional'nij Universitet
Bachelor's degree, Finance
Current Role:
Sales Growth Lead
Company:
MacPaw (CleanMyMac/ Setapp)
No followed people