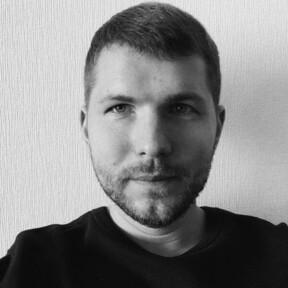 Co-founder at Attendify
Investor and Advisory Board at JENTIS
About me
Serial Entrepreneur and a T-shaped Sales and Operations Leader with over 13 years of successful track record in building and scaling tech companies. My recent company, Attendify, has been acquired by Hopin, the fastest-growing unicorn.
Main Expertise
B2B Sales
B2B Marketing
Business Strategy
Operations
Startups, Investments
Publications
Роби своє - Е13 - Артем Яремчук, продажі у стартапі: досвід Attendify - Radio SKOVORODA
STARTUP LAB. АРТЕМ ЯРЕМЧУК (ATTENDIFY) - 2event
#ITeaTalks: Артем Яремчук про правильну розробку продукту - dou.ua
Продавати як Attendify: 10 порад для sales та email-маркетингу - UCU Business School
Experience
JENTIS
Investor and Advisory Board
March 2022 - Present (11 months)
Electric Miles
Investor and Advisor
March 2022 - Present (11 months)
Deloitte
Venture Lead, Deloitte Ventures
May 2022 - Present (9 months)
Pragmatech
Venture Partner
September 2020 - Present (2 years 5 months)
Lviv Business School of UCU (LvBS) Center for Entrepreneurship
Lecturer on Sales and Go-To-Market Strategy
September 2018 - Present (4 years 5 months)
SAP.iO
Project Consultant
April 2021 - October 2021 (7 months)
Helped SAP Foundry management to structure and finalise their expansion
strategy.
Developed a scoring model that enabled the Foundry team to make better
decisions regarding the regions for potential expansion.
Attendify by Hopin
Co-founder
January 2011 - July 2021 (10 years 7 months)
Acquired by Hopin: https://www.bloomberg.com/press-releases/2021-07-07/
hopin-expands-its-event-marketing-suite-with-the-acquisition-of-attendify
Attendify is an award-winning SaaS platform that helps conference, meeting, and event planners create private social networking apps that boost attendee engagement and optimize their events.
Our platform has helped over 3,000 customers achieve success, including clients such as Google, Bloomberg, American Express, UEFA, Chrysler, AOL and many others.
Vivex Invest
Project Manager
December 2008 - January 2011 (2 years 2 months)
Kopeikoff
CEO
December 2008 - January 2011 (2 years 2 months)
Founded and managed the biggest entertainment shopping website in Ukraine
RAM 360 Agency
Project Manager
August 2007 - December 2007 (5 months)
Education
University of Warwick - Warwick Business School
Master of Business Administration - MBA with Distinction · (2020 - 2021)
Institute of Project Management
Project Management Course · (September 2009 - October 2009)
Taras Shevchenko National University of Kyiv
Baccalaureate, International Information, specialty: International
PR · (2003 - 2007)
Нинішня посада:
Co-founder
Немає людей, за якими ви стежите