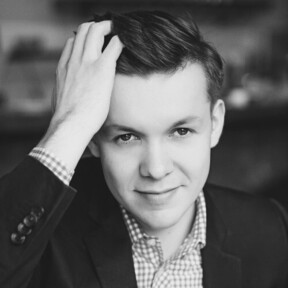 CEO and Co-Founder у Petcube
Co-Founder у O0 Design, FuelFinance
ПРО МЕНТОРА
Засновник кількох бізнесів, які створюють продукти та послуги в Україні, а продають їх в усьому світі.
ЕКСПЕРТИЗА
• Створення високоамбітних технологічних бізнесів з фокусом на ринок США.
• Оцінка потенціалу продуктів і ринків, формування команди, розробка і проєктування технологічних систем, маркетинг, b2b і b2c продажі, фандрейзинг.
• Робота з ринками: США, Китай, ЄС, Великобританія, Канада, Австралія.
ДОСВІД РОБОТИ
Petcube
CEO & co-founder
August 2012 — Present (9 years 11 months)
San Francisco Bay Area
http://petcube.com/
Petcube is reimagining pet care, and makes the best-selling pet cameras and software, connecting people to their pets. Our products enable people to see, talk, play, and treat pets remotely while keeping them safe and healthy. As of June 2017, Petcube products are available in 18 countries and sold in over 2,500 retail locations, including Best Buy, Petco, Bed Bath and Beyond, in addition to Amazon. The company is headquartered in San Francisco, CA, with offices in Kyiv, Ukraine and Shenzhen, China.
fuelfinance
Co-Founder
October 2020 — Present (1 year 9 months)
Fuel is your cloud-based financial department. We do your spreadsheets, graphs, and automations. You get P&L, CF, Financial Projections, Plan/Fact, Unit Economics, and finally, peace of mind. All in familiar to you Google Spreadsheets. Forget about months of integrations and insane setup costs.
Ozero Design
Co-Founder
February 2019 — Present (3 years 5 months)
Ozero is a design lab founded by a team of award-winning creators behind Petcube. We help businesses with full-cycle product design, UX for web/mobile, branding, marketing campaigns, and video production.
World Economic Forum
Global Shaper, Kyiv hub member
March 2012 — Present (10 years 4 months)
Internet Initiatives
Managing Director
March 2008 — October 2018 (10 years 8 months)
Internet Initiatives is a non-government organization designed to encourage development of the Internet and new media in Ukraine and to help other NGOs to use these technologies efficiently.
Prodigi
Head of SMM department
December 2010 — July 2012 (1 year 8 months)
Took this position after my company "SM digital" was acquired by Prodigi.
Developed SMM strategies for some of the largest Ukrainian and International brands.
Built a scalable SMM department and developed internal agency processes.
In 2010-2012 Prodigi was the largest Ukrainian digital agency by revenues.
Key clients: InBev, Kyivstar, Microsoft, Kraft Foods, Unilever, Discovery Channel, PUMB, etc.
Awards:
KIAF 2012
- Discovery Channel, Find the hero inside you, gold;
- Kyivstar — I Love Ukraine, gold.
Propeller Digital 2012
- Microsoft, Microsoft World, bronze (2x)
- Lyuks, Football Chips, bronze
- Kyivstar, I love Ukraine, bronze
SM digital
Owner, Managing Director
August 2008 — December 2010 (2 years 5 months)
ОСВІТА
Y Combinator
(2016–2016)
National Technical University of Ukraine 'Kyiv Polytechnic Institute
Master of Computer Applications (MCA), Programming, math, software engeneering
(2005–2011)
ПУБЛІКАЦІЇ
Current Role:
CEO and Co-Founder at Petcube; Co-Founder at O0 Design, FuelFinance
Company:
Petcube, O0 Design, FuelFinance
No followed people