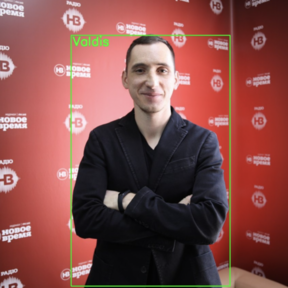 Lead Deep Learning Engineer at Ajax systems
About me
I am an engineer in AI/Embedded.
10+ years of development different embedded systems, AI, computer vision
Launched a startup called ROTHEM to help cyclists be safe on the road using computer vision
I can help with rapid prototyping, building MVP, bringing your product to the market
Main Expertise
AI in Embedded products;
Computer vision, Deep Learning, Data Science, Data Engineering;
Rapid prototyping;
Scaling engineering team;
Experience
Ajax Systems
Lead Deep Learning Engineer
Jan 2022 - Present
Leading an AI team for various embedded video products.
Software Engineer
May 2020 - Jan 2022
Was responsible in development SW for video product (RTOS)
ROTheM
Founder and CEO
Aug 2018 - Feb 2022
Ukraine/USA
Developing and improving human-machine interaction, help people live and
work with AI-powered robotic systems
Perenio IoT
Solution manager, Embedded Engineer
Nov 2018 - Nov 2019
Acceptic - dedicated software development teams
Team Lead, Senior Embedded SW Engineer
Aug 2017 - Nov 2018
Wireless connection devices in the field of Automotive - BLE, WiFi, 2.4GHz
Freelance, self-employed
DL/CV Engineer
May 2017 - Aug 2018
Run, train and cutomise deep neural networks, particular for embedded systems
SLAM in AD
C(C++), Python
Freelance
HW Engineer, SW Engineer
March 2015 - Aug 2017
Motor drive controller, High Level System, Inertial Navigation system.
Full HW and SW parts.
Worked with: CAN, GPRS, GPS, Bluetooth, Wi-Fi, diff. MCUs
NIK-electronic
HW Embedded Engineer
Oct 2014 - Aug 2017
Developed HW and SW for Motor Soft Start (4kW power), 3G proprietary
modems, ZigBee devices.
TEEMP
SW and HW embedded engineer
Sep 2011 - Sep 2014
Researches in the field of electric vehicles (in-wheel motor controller),
development, customization and
algorithmization of electric drive systems (research vehicle with 4 in-wheel
motors in Matlab), PV converter with MPPT.
Electrical "New Technologies»
Engineer
July 2010 - May 2011
Design, development and commissioning of electrical drives, converter
equipment
Education
Odessa State Polytechnic University
Doctor of Philosophy (PhD), Engineering in electromechanics and electric
drive systems · (2012 - 2015)
Odessa State Polytechnic University
Master of Engineering (MEng), Engineering in electromechanics and electric
drive systems · (2006 - 2012)
Current Role:
Lead Deep Learning Engineer
No followed people