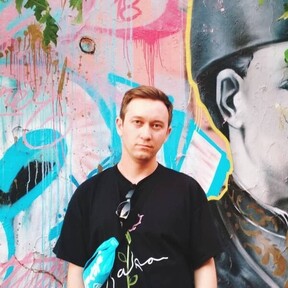 Head of Engineering at Jooble
About me
Main Expertise
.NET
C#
NHibernate
Experience
Jooble
Head of Engineering
August 2021 - Present (1 year 4 months)
Team Lead
November 2019 - August 2021 (1 year 10 months)
Software Engineer/.NET
December 2014 - November 2019 (5 years)
Tavrida Electric
Software Engineer
February 2012 - October 2013 (1 year 9 months)
Develop a windows application that provides testing of different devices on
the testing stand, saving results into DB, and managing the testing process. Also, have
experience in developing an application that allows the testing visual state of the device via
images from a webcam.
RDR
.NET Developer
June 2011 - August 2011 (3 months)
Develop applications for managing the auto-parts database.
Education
Sevastopol State Technical University
Master's degree, Systems engineering · (2013 - 2014)
Sevastopol State Technical University
Bachelor's degree, Systems engineering · (2010 - 2013)
Current Role:
Head of Engineering
No followed people