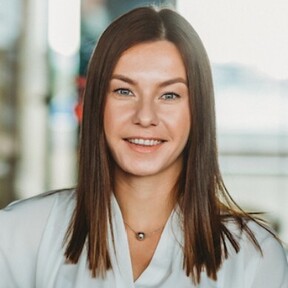 VP of Customer Success at YouScan
About me
12 years of professional experience in Clients Service in IT and building long-term relationships with global brands Nestle, PepsiCo, L'Oréal, Samsung, Vodafone, and other.
Built Customer Success and Support processes from scratch at YouScan.
Has achieved Net Revenue Retention (NRR) of 100+, Customer Satisfaction Score (CSAT) of 100, and NPS of 70 at the current company.
Increased retention at the current company with thousands of customers.
One of the first Customer Success ambassadors in Ukraine since 2013. Participated in creating the first course of "CUSTOMER SUCCESS & SUPPORT" in Ukraine and served as a mentor and lecturer.
Main Expertise
Customer Success
Customer Retention and growth
Clients onboarding
Customer interviews / Feedback sessions
Build high-performing Success/Support teams
Create align processes between CS-Support-Sales-Marketing-Product
Publications
Experience
YouScan
Vice President of Customer Success
June 2018 - Present
Head of Customer Success
Jan 2014 - June 2018
Customer Success Manager
Jan 2013 - Jan 2014
Customer Support Manager
Jan 2012 - Jan 2013
Aegon Life
Sales Manager
Sep 2011 - Dec 2011
GfK
Support Specialist
Jan 2011 - Nov 2011
Apex Berg Contact Center Consulting
Freelance
May 2011 - Aug 2011
Education
National Technical University of Ukraine 'Kyiv Polytechnic Institute'
Master's degree, Sociology
Current Role:
VP of Customer Success
No followed people