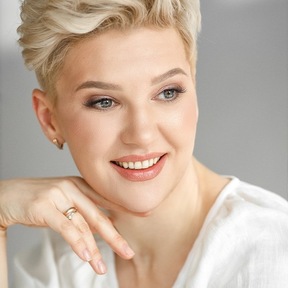 ПРО МЕНТОРА
IT Manager із досвідом 17 років в IT індустріі. Працювала в різних компаніях і з різними країнами, що дозволило мені набути дуже широкого досвіду і набити багато гуль. Знаю як треба, і, головне, як не треба вести бізнес, зокрема проекти.
Мій головний досвід - делівері, побудова довгострокових взаємовідносин із клієнтами, менеджмент підрозділу американської компанії в Україні. Досвід із клієнтами із Штатів та Європи.
Маю гарні софт скілли, і дуже великий досвід у менеджменті людей.
Зараз запускаю свою компанію, набуваю досвіду в побудуванні персонального бренду, маркетингу та продажах. Чим радо і поділюсь з тими хто бажає започаткувати свій бізнес в IT.
ЕКСПЕРТИЗА
IT Management
Operations Management
Delivery
Client relationships
People management
ДОСВІД РОБОТИ
Chief Executive Officer
Yellow Toad Agency
Mar 2023 - Present
Dnipro, Dnipropetrovsk, Ukraine
Full business cycle management
Leadership and strategy planning
Financial management
Operational Excellence
Client Relationship Management
Talent Acquisition and Management
Managing director
Menklab
Jul 2021 - Mar 2023
United States
Strategy planning
Operational management of Menklab UA (finances, HR, projects manufacturing, recruiting, and stuffing, etc)
Senior management and leads nomination in the Menklab UA.
Governance of the business
Clients account management
Project Delivery Manager
Yalantis
Apr 2018 - Jun 2020
Ukraine
Delivery operational management
Problem solving
People management
Negotiations
Project management.
Senior IT-Project Manager
BADM ltd.
Mar 2009 - Nov 2017
Dnipro, Ukraine
Project Portfolio Management
Resource Management
Change Control
Risk Management
Project Management
Negotiations
Problem solving
People Management
Understand swot-analysis, strategy-planning
ОСВІТА
Національна Металлургійна Академія України (1996 - 2001), магістр теплотехніки.
Company:
Yellow Toad Agency
No followed people