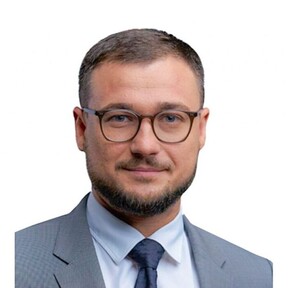 Investment Director at Horizon Capital
About me
I'm a senior investment professional with 4+ years of experience at the leading private equity fund in the region with AUM of $1.3B+. My core focus is fast-growing tech companies and particularly diverse value-add projects.
Prior to joining Horizon Capital, I was a top performer at McKinsey, where I provided strategic and operational advice to executives in diverse industries, specializing in metals and mining operational excellence, cost optimization, and transformation.
I'll happily help you with operational excellence, fundraising, strategic advice, and many more.
Main Expertise
Growth Equity,
Fundraising,
Structural Communications,
Strategy,
Operations,
Finance
Experience
Horizon Capital
Investment Director
June 2019 - Present 
McKinsey & Company
Associate
Sept 2018 - May 2019 
Senior Business Analyst
Feb 2017 - Aug 2018
PwC
Assistant Manager
Sep 2015 - Jan 2017
Senior Auditor
Sep 2014 - Sep 2015 
Auditor
Aug 2011 - Sept 2014 
British American Tobacco
Ambassador
Sep 2007 - May 2008 
Education
*ACCA *- (2011 - 2016)
Donetsk National University of Economics
Master's Degree in International Economics (2006 - 2011)
Southridge High School
- (2004 - 2005)
Current Role:
Investment Director
No followed people