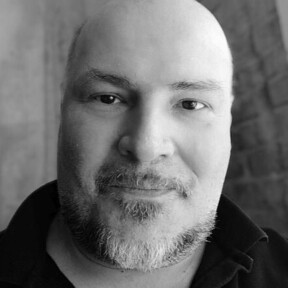 Angel Investor at Angels Of Deutschland
Author, Mentor, Founder, Lecturer, Angel in Residence | Berlin Startup Academy
Berlin, Germany
ABOUT ME
I am an Angel Investor with 20+ years of expertise who educates other German Business Angels.
My work as an Angel is based on many years of accelerating startups at Berlin Startup Academy, the boutique accelerator program I founded in 2012.
I have been a startup founder, investor, writer, speaker, and mentor since 1999.
I have been actively working with leadership teams of large German and European corporations and impact startups, helping both to make use of digitalization to re-organize, scale, and thrive.
I share my entrepreneurship methods on www.christophr.de.
EXPERTISE
Investment,
Fundraising,
Business model,
Pitching,
Investor collaboration
PUBLICATIONS / ACTIVITIES
Video lecture: The Pitch Bridge: a method for building a convincing pitch.
pitchbridge.org
eBook: "Founding the right thing. Toolbox for Entrepreneurs." (German only)
Published in July 2016
Leapfunder.com – Angel investor
Leapfunder
Crucial values for founders – interview with Christoph Raethke
campusfounders.de
Series of podcasts: Angels of Deutschland
Christoph's Feedback: Europe's longest-running founder mentoring meetup (since 2015, ca. 1000 ideas pitched, ca. 3000 attendees)
Meetup
Scientific work on corporate innovation methods: (The Corporate Innovation Matrix)
European Business Review
EXPERIENCE
Angels Of Deutschland
Angel Investor
September 2019 - Present
BSAC Holding
Shareholder
January 2015 - Present
Future City Incubator
Angel in Residence
April 2020 - Present
Angels Of Deutschland
Angel Investor
September 2019 - Present
Campus Founders gGmbH
Angel in Residence
November 2019 - Present
Berlin Startup Academy
Founder
April 2012 - Present
ChristophR.de
Founder
April 2018 - Present
Keynote Speaker
Speaker and mentor
May 2010 - Present
- Postbank Mittelstandsforum 2016
- Pioneers Festival Vienna 2014 & 2015
- LaunchHub Sofia 2014
- Deutsche Telekom UQBATE Intrapreneurship Program 2013 - today
- E.ON Kundenveranstaltung Energiewirtschaft und digitale Transformation
2014
- ITU World Congress 2013, Bangkok
- Innovation Drift 2013, Vilnius
- infoshare conference, Gdansk, 2013
- StartupWeekend Cluj, 2013
- StartupLive Stralsund, 2013
- StartupYard, Prague, 2012
- ICIN Conference, Berlin, 2011 & 12
- DroidCon, Berlin, 2011 & 13
- bitspiration Cracow, 2012
- Leuphana Universität Lüneburg
Tech event host
Host & Presenter
February 2008 - Present
- Lean Startup Summit, 2019
- Feedback Meetup
- G-Force Meetup, 2015-18
- DLD conference, 2017
- NKF Summit and Startup Night, 2016
- Corporate Startup Summit 2014-16
- Infoshare StartupZone 2014
- Kickoff conference for a German tech stock exchange (2013)
- Mobile Monday National Summit 2010
- Deutsche Telekom TopApps Developer Night 2013
- Corporate Startup Summit 2013
- webinale Startup Day 2011-13
- Social Media Week VC Summit 2012
- App Circus Berlin 2012 & 13
Seniovo GmbH
Board Member
September 2018 - March 2021
Universities of Bayreuth, Saarbrücken, Marburg
Guest Lecturer (Entrepreneurship)
May 2013 - today
GTEC - German Tech Entrepreneurship Cente
January 2015 - December 2017
September 2019 - Present
ESMT Berlin
Guest Lecturer
June 2011 - April 2017
Mobile Monday Berlin
Founder, Host
February 2008 - February 2012
EDUCATION
Freie Universität Berlin
M.A., History, Political Science, Spanish Language, and Literature
(1990 - 1997)
Humboldt University of Berlin
Russian Language and Literature
(1994 - 1996)
Universidad de Costa Rica
Historia social de Latinoamérica
(1993 - 1994)
Current Role:
Angel Investor
Company:
Berlin Startup Academy
No followed people