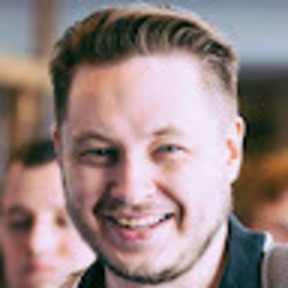 Founder at ProGameDev.net
About me
As a CPO and producer, I am confident that games are, first of all, business, and then they are art. DDD and KPI Management are the best market approaches by far.
I provide consulting for mobile free2play products and gather analytical data, especially on the US market. Today, I am using my extensive experience and expertise to assist with several projects which are both enjoyable and inspirational. One can get valuable insights by working with professional teams, the insights you want to share with your industry partners and friends.
Main Expertise
LiveOps
AERM
KPI Management
Game Design
Monetization
Management
Game Development
Business Analysis
Scrum/Agile
Startup
Project Planning
Genres:
casual
puzzles
social casino
free to play
mobile/web
web3.0 games
Publications
What is a game producer responsible for?
My report on Smart Offers with DevGAMM Kyiv 2018
The game producer and project manager are responsible for that
DevGAMM Talks: Career or how to find a job
Retention without HR - project managers and producers in business
User reactivation - what it is and how it works
LiveOps: psychology and user behavior
All about operating the game. Video report from GamesGathering 2019
Sounds in games
Research, preprod, operation: 3 reports for each producer
KPI Management
Benchmarking + PDF
The Theory of Asymmetrical Game Balance
Interaction with an analyst
Social Casino: Slots от Devtodev
User activation: webinar with devtodev
Area of ​​responsibility of a product specialist
Experience
ProGameDev.net
Author
December 2014 - Present (8 years 1 month)
Professional blog about game development in Russian. Game mechanics, analytics, reviews, reports, notes, important news is the most popular content on my pages.
Games gathering Academy
Guest Lecturer
October 2018 - Present (4 years 3 months)
Game design lectures
PlayMe Studio
Chief Product Officer
September 2021 - May 2022 (9 months)
Gaming startup - MeChat. Mobile free to play, Casual, Visual novels,
Simulators.
Provided middle-stage startup such as KPI management by improves,
LiveOps, MVP development and business model design.
Collaborated with stakeholders and project managers to analyze requirements and provide optimal products. Assessed the market's needs, trends and idea validations. Made LiveOps strategy to improve ROI.
GamePoint
Product owner
June 2019 - August 2021 (2 years 3 months)
LiveOps and DDD in social casino genre.
PLAYBEAT
Marketing Product Management
January 2017 - February 2019 (2 years 2 months)
Game marketing, User Acquisition, Networks and tracking.
Panther Gaming LLC
Product Owner
January 2017 - February 2019 (2 years 2 months)
Game Development / Product Startup
Product: Mobile free-to-play game in Social casino genre for US audience
Game production, Liveops, ROI strategy, Game design, Team management,
Budget
iLogos
Lead Product Manager
March 2015 - January 2017 (1 hour 11 months)
Game Development / Outsource
Games: match3, city-builders, battlers, fightings, etc
Work with IP (Dreamworks, SKG)
Manage Product team.
Flappy Shop
Associate Founder
February 2015 - June 2016 (1 hour 5 months)
E-Commerce startup. Sold
MURKA
Product owner
June 2013 - February 2015 (1 hour 9 months)
Dnipropetrovsk Region, Ukraine
Games: Mobile and social networks free-to-play, Social casino genre, US audience
Product management, Liveops, Budget, ROI Strategy
WES, Multiservices system, ltd
CEO
December 2010 - May 2013 (2 years 6 months)
eSports Startup
eSports Team Management (Counter-Strike), Game Events, Stream,
Newsroom, Video Production
Free Matchmaking and tourney system
Campus, Realsysytem, ​​ltd
Deputy General Director
September 2006 - December 2010 (4 years 4 months)
Sector - Adventures group
Marketing Director
April 2006 - August 2006 (5 months)
Symbol, ltd -advertising campaign
Art Director
September 2002 - April 2006 (3 years 8 months)
Education
DNU
specialist, Information technologies · (2002 - 2006)
No followed people