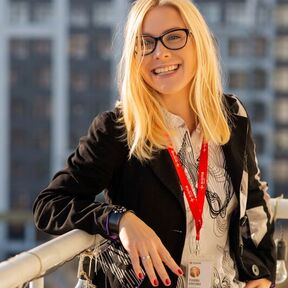 Head of Support at Sigma Software; Trainer, Lecturer and Mentor
About me
Experienced Customer Care manager, with more than 12 years of working in FMCG & IT industries, specializing in building and scaling Customer Support/Success departments.
Eager to share obtained knowledge with everyone who strives to deliver the best possible service for end-user.
Main Expertise
Customer Success & Support
Customer onboarding/engagement/retention
Customer relationships
Account Management
Team Management
Processes organization and implementation
People management & development, training, education & coaching.
Experience
Sigma Software Group
Head of Support & Lecturer
March 2020 - Present
As the Head of Support Team, I'm responsible for:
- Managing Customer Support Team & providing direction to the department;
- Ensuring department development - looking for new opportunities and
analysing Support trends;
- Establishing internal processes & knowledge base;
- Leading of daily activities of the Teams to ensure that all work is completed
according to the deadlines set.
Competera Pricing Platform
Head of Customer Care
Sep 2019 - Febr 2020
My duties are as follows:
- managing several teams responsible for work with clients on different stages
- Integration, Success, Support (6 team members);
- ensuring all KPIs and metrics are met by every team;
- handling all escalations from the team members;
- being responsible for crafting and adapting of the Customer Journey;
- establishing the process of continuous feedback sharing with internal teams
to overcome clients expectations.
Customer Success Team Lead
May 2019 - Sep 2019
As CS TL I was responsible for:
- Implementing the strategy of churn prevention to increase LTV;
- Team management (4 CS managers);
- Collaboration with CEO, PO's and other stakeholders on processes
optimization;
- Launching campaigns on NPS growth, product engagement, and users'
education;
- Driving upsell for strategic clients;
- Gathering feedback from the clients to prepare CS newsletter and share it
with the team.
Ring (SQUAD) Ukraine
Head of Customer Support
July 2018 - Apr 2019
OWOX BI
Customer Success Manager
July 2017 - July 2018
Procter & Gamble
Account manager Top Trade
March 2016 - July 2017
Account Manager Corporate
Dec 2010 - March 2013
Education
Art Academy of Latvia
Master's degree, Service Design Strategies and Innovation ·
Dnipropetrovs'kij Nacional'nij Universitet
Master's degree, Human Resources Management/Personnel Administration,
General · (2006 - 2011)
Dnipropetrovsk University of Economics and Law
Bachelor's degree, Marketing · (2008 - 2010)
Current Role:
Head of Support, Program Manager
No followed people